hi, i'm mary catherine.
My friends call me Mave, and you can too. I'm happy you are here and I can't wait to help you to live more fully alive and to express your true self more vibrantly in the world!
As a transformational life coach, I have had various opportunities to further my own commitment to personal development through various experiences of continual growth and learning. I grew up on a farm in very small town in the rolling hills of Virginia. After completing my education at Franciscan University of Steubenville, I moved to Rome and continued my studies at the Pontifical Institute of Santa Croce, while also studying Catechesis of the Good Shepherd in the original Atrium and home of the founder, Sofia Cavalletti. I spent a transformative year training at the Montessori Training Center of Minnesota, where I received my Montessori certification, and then I completed my Masters of Education in Montessori Education at Loyola University in Baltimore. After years of working as a Montessori teacher back in Virginia, I transitioned into the field of coaching and completed my PCC training at Coachville Center of Coaching Mastery. I currently live in Florida near the beach with my miniature labradoodle puppy.
Despite seemingly different careers, my work as a teacher guiding the development of young children easily and naturally has flowed into my work as a coach guiding adults through the discovery, development and expression of one's personality and unique gifts and talents. I myself have received countless hours of personal coaching as well as other forms of personal development that contribute to the wellspring that I offer my clients. I am committed to practicing what I preach, and I am constantly doing what I can to improve and to practice the same principles that I encourage and challenge my clients.
Within my personal life, at any given time I'm usually learning or developing skills in some form of art, music, or dance. Dance is definitely my favorite way to "play" and move and express. I also play Irish harp, despite the fact that as a child I believed I was not given this gift and could not play music. After college, I decided that I wanted music in my life, and I committed to learn. I now enjoy playing Irish music, and it is also a beautiful way for me to participate in the musical tradition of my heritage.
For years, I similarly had believed that I was not creative or gifted in art, but I allowed myself to try my hand at pottery, and then sculpting and watercolor and pastels, all of which have been transformative experiences for me. Writing is also a very central form of creative expression for me. I am honored to be a writer for the women's ministry, Blessed is She. I am a published author and have a few book projects for the future, but I mainly have many many filled journals from the years of the daily practice of writing three pages each day. Since moving to Florida, I began learning to surf, and it has been an exhilarating adventure that, to me, is like learning another style of dance, but on the water.
These various activities help me to more fully engage in life, as well as teach me to get out of my comfort zone, become a better human, and also a better coach. However, it was not always this way. The truth is that I have spent the majority of my life sick in bed. Most of my life has been marked by chronic illness and the inability to do much of anything, because of debilitating sickness, weakness and pain. In fact, many of the accomplishments I have achieved occurred in the midst of intense limitations and in the face of extreme obstacles. For so many years I didn't know if I would be able to dance again. But today I dance and surf and make art and music. And you can too! -in whatever way you are feeling led to express yourself and through whatever dreams are deep in your heart! It is my joy to help you get there!
As each of us has experienced, life is so hard sometimes, but it is also oh so good. Even in the midst of great challenge and limitations, so much more is possible for us than we often realize.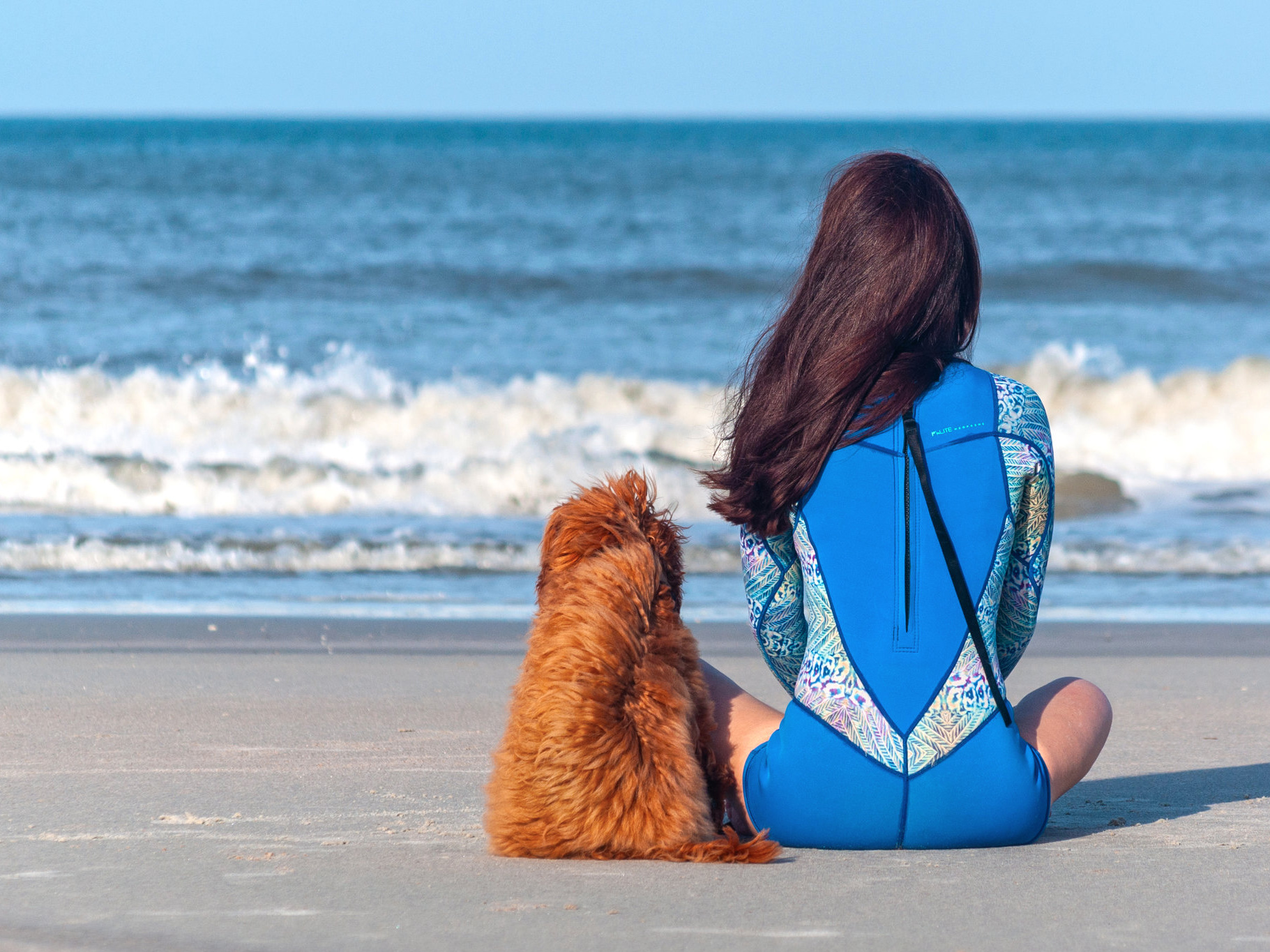 My mission is to help you to experience the joy and abundance that is possible for you regardless of the circumstances in which you find yourself or the obstacles that appear to be blocking you from achieving your dreams and living as your most joyful and true self.
I am honored to support you to experience and live that joy in your own life. You can do it, and it's time for you to truly shine your light!
join a community of like minded women
Mary Catherine is a writer and contributor to the women's ministry Blessed is She.
Read More